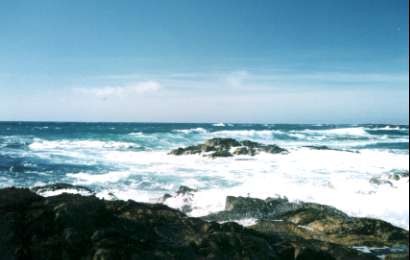 Balevullin Elaine.M.Williams 1999©


Balevullin Baile a'Mhuilinn Town of the Mill

Balevullin once had the distinction of having the only street in Tiree, a row of houses called An t­straid Ruadh, the Red Street. Throughout it, from south to north, runs a stream called Abhainn Bhàn, the White River. This waterway powered the wheel of the Mill that gave the township its name.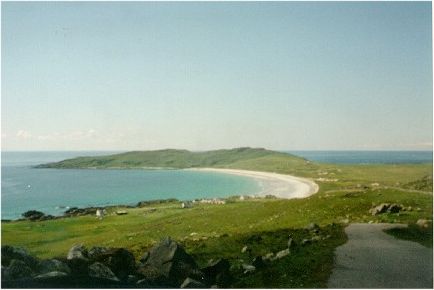 Balevullin seen from Bein Heinish S.E.Alexander 1998©


Today the township is the home of an art gallery and craft shop. Dorinda Johnstone sells original artwork directly from her studio to the public as well as pottery and crafts. An ideal place to have a cup of coffee while you browse.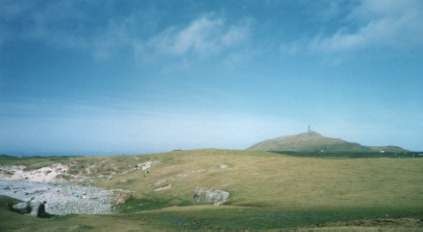 Hough Elaine.M.Williams 1999©



Hough Haugr is Norse, meaning Burial Place

There is no evidence of where the burial site was, however on the border of Balevullin and Hough there is an area known as Croisgearr, the derivation of which is also Norse, meaning Cross and Gerdhr, "the little enclosure with the cross", it is thought this could have been the site of an early Christian sanctuary.

Half a mile to the south west of Hough farmhouse are 2 regular stone circles. Most of the pillar stones lie flat but they are thought to be Bronze Age, perhaps this is where the name Hough originated from.

On the western slope of Ben Hough is "tobar nan naoi beo", the well of the nine living. Lore has it that a widow living near the spot kept herself and her family of eight alive on shellfish and water from the well.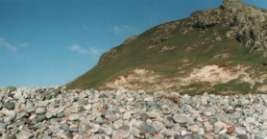 Hough Malcolm Briggs 1997©